"Innovation doesn't come along often with electronica acts but Alembic, the latest alias of producer, designer and animator Sam Norland, is a genuine treat for the ears that mixes hip hop, traditional African music and electronic beats into an organic tapestry of sonic delights. Evoking revered Warp acts Clark and Flying Lotus, Alembic adopts a trip hop rhythm for his tunes as six track EP Shadow Tapes lays down an impressive first wave of material." - Mike Barnard
/// SHADOW TAPES – Released 14.11.11 ///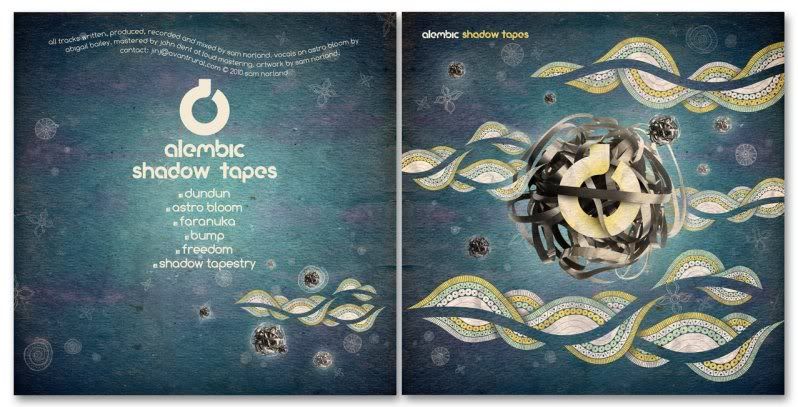 :: CD – £5.99 (+P&P) | BUY ::
:: Digital - £4.99 | BUY ::

(Order the CD and receive it as a FREE download too!)
Also Available on iTunes, Juno and Spotify.
CD copies can be found in these selected Record Stores:
Rough Trade (East & West), London | Spillers, Cardiff | Picadilly, Manchester | Norman Records, Leeds | Crash, Leeds | Rise, Bristol | Rapture, Oxford | Rounder Records, Brighton | Action Records, Preston. 
Biography
From rural Devon to multicultural London, via the shores of Brighton. Alembic, aka Sam Norland, distills life and culture, combining hip-hop and electronica with traditional African music. The result is a diverse and colourful tapestry where experimental beats, analogue synths and grainy textures collide with West African percussion, Zimbabwean Mbira and Congolese buzz'n'rumble.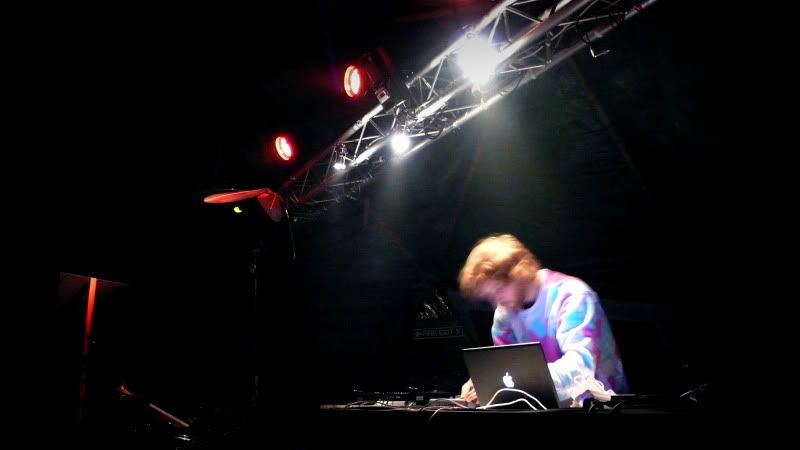 Thriving on an experimental approach where each track is free to develop its own journey and identity, Alembic twists and turns with interweaving grooves and intoxicating themes. Both a musician and animator/designer, it is no surprise that Alembic's music has distinct cinematic and synaesthetic qualities. Having worked on projects such as the BAFTA winning Fonejacker series, he allows the two sides of his creative pallet to influence each other. For best results Alembic recommends that you listen to his music with your eyes closed and stereo loud. Can you see what he sees? 
Live, Alembic is engaging and intricate, taking the audience on a journey that spans continents. Armed with his Mbira, Laptop and other electronic gadgets he melds his studio sound into an immersive sonic environment that will have you moving in ways you didn't know you could! 
Hot off the back of a summer of festivals, gigs and radio play including Glade, Secret Garden Party and BBC Introducing; Alembic is definitely one to watch. 
Follow Alembic: